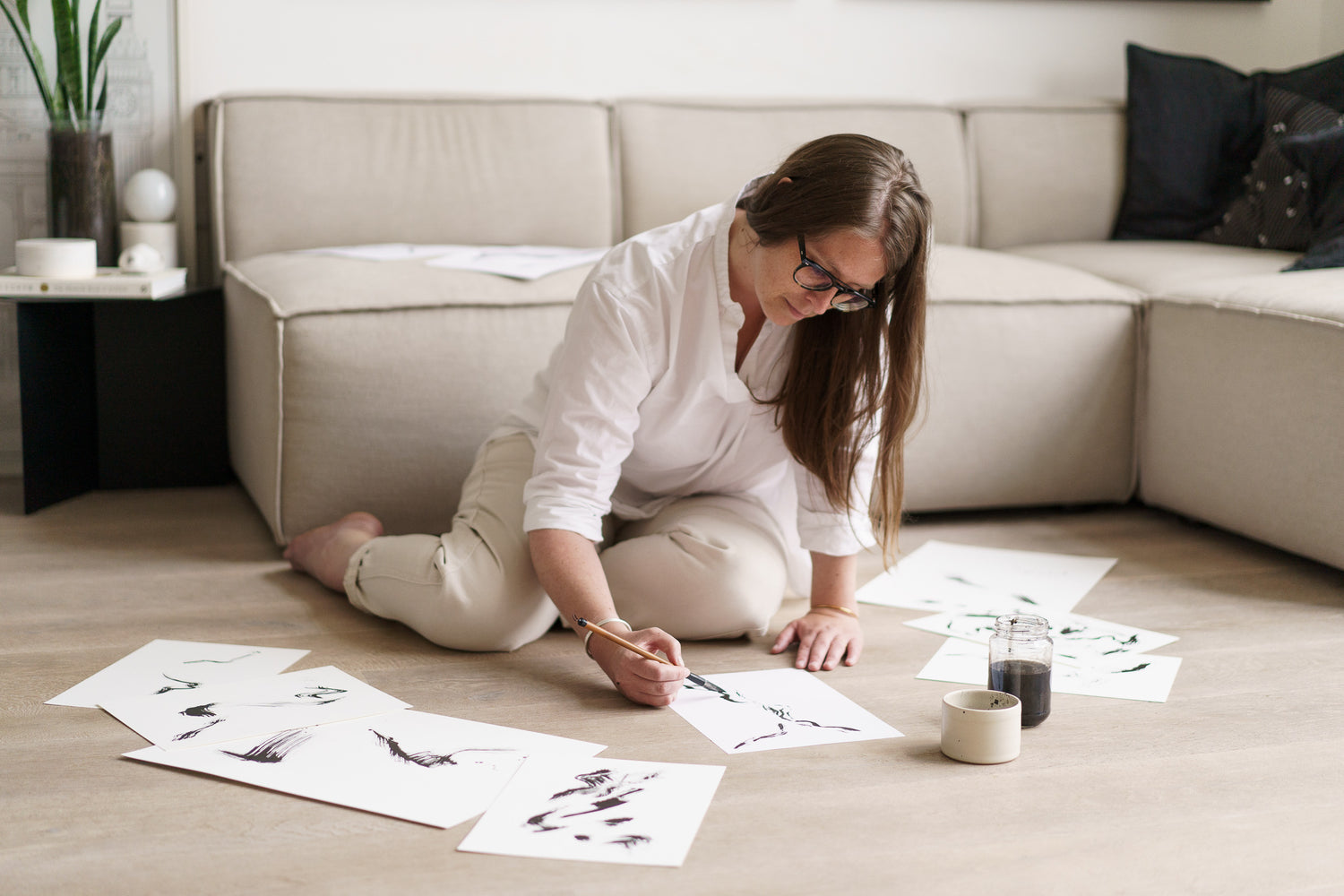 Iya Gallery ink and watercolour paintings reflect a meditative flow state of mind that incites reflection and deeper connections with one's emotions and energy.
This slow creative process allows Emilie to find calmness and serenity within herself that she hopes will transpire onto each of her artworks.
Art can be so powerful, it can make us feel at home, safe, inspired, connected - with ourselves and others - it can also help ground oneself into the present moment, or make one's mind temporarily escape somewhere else.
Emilie uses either payne's grey or indigo watercolours and black ink for her art pieces.
Photo credit: Christina Thaisen
Exhibitions -
MORI pop-up, Munich, Germany 2021
TLB home Roppongi, Tokyo, Japan 2019
Kohoro, Osaka, Japan 2018
Shed, Tokyo, Japan 2018  
Stockists -
MORI, Germany
ARCreve+, Japan
Envelope, Japan 
Interviews & Features -
Photo credit: ARCreve+
Feel free to reach out if you are interested in collaborations, commissioned paintings or have any questions.